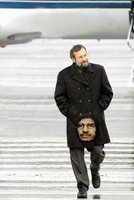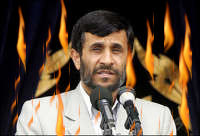 Thank God (Allah?) someone is on top of this.

From IRNA:

Iran's top nuclear negotiator Ali Larijani and the UN nuclear watchdog chief Mohamed ElBaradei here on Thursday discussed ways to solve dispute over Tehran's peaceful nuclear program.

Larijani and ElBaradei reportedly stressed a political and diplomatic solution to the problem to prevent escalation of conditions, while underlining continuation of the IAEA's pivotal role in that concern.
Yes, the IAEA plays a pivotal role in Iran's pursuit. Without it, the quest's success would take much longer and would invite more true scrutiny.
DeMediacrat
Iran
Islamofascism
War On Terror